Every anime fan dreams of visiting Japan. As the birthplace of anime, Japan is a mecca for all things otaku — this is the place to be if you want to shop original copies of manga books, character figurines, and other merchandise of your favorite anime and manga!
When we mention anime destinations, many anime lovers immediately think of Akihabara. But did you know that beyond shopping in this famous city, there are many other attractions that you can visit to fully immerse yourself in the otaku subculture? Check out our top recos below for your anime travel bucket list!
Nijigen no Mori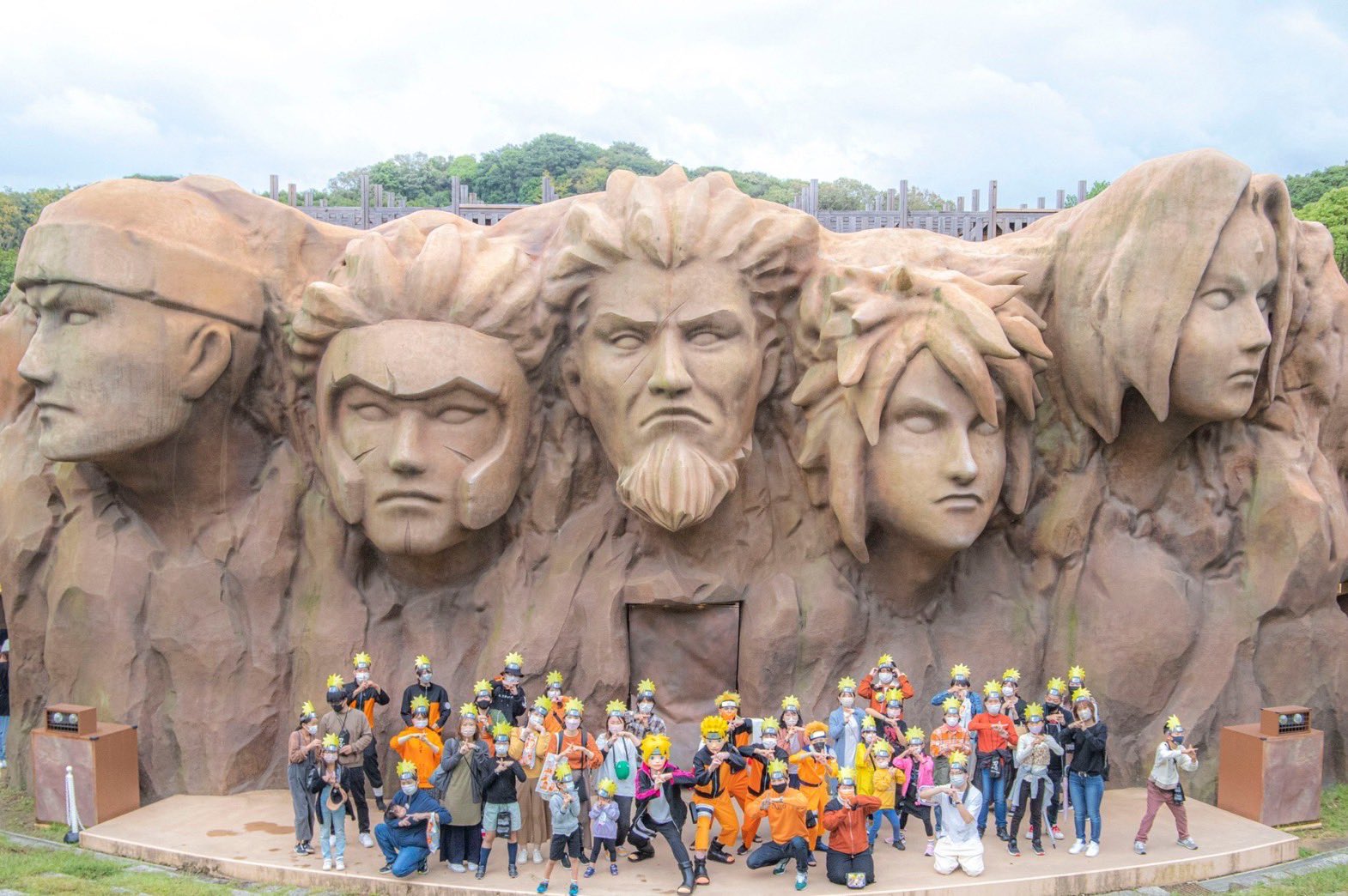 Feel young at heart and immerse yourself in the interactive worlds of Naruto, Crayon Shin-Chan, and Godzilla all at the same time in Nijigen no Mari, an outdoor anime theme park located on Awaji Island!
Nijigen no Mori, which literally translates to "two-dimensional forest" in English, is a theme park dedicated to three of Japan's most iconic anime and manga! Train like your favorite ninjas and master the essential jutsus in the Naruto & Boruto attractions. Find Shin-chan and his friends in a mini hide-and-seek game in the Crayon Shin-Chan Adventure Park or if you're feeling extra adventurous, go through the mouth of Godzilla's mouth while riding a zipline!
Each park in Nijigen no Mori requires a different admission ticket. There are currently no trains that service Awaji Island, so the best way to get to the theme park is either by bus, by taxi or private car.
Book your Nijigen no Mori tickets via KKDay! 
Tezuka Osamu Manga Museum
It's impossible to talk about the history of anime without talking about Tezuka Osamu. Heralded as "The Godfather of Manga", Tezuka Osamu is the artist behind Astro Boy, the successful creation that helped popularize the anime and manga industries all over the world.
Located in Hyogo prefecture in the Kansai region, the Tezuka Osamu Manga Museum exhibits original copies of Tezuka Osamu's manga books as well as life-size replicas of his famous characters such as Astro Boy, Black Jack, and Sapphire. You can also experience the basics of animation production at the museum's animation workshop studio. 
Attack on Titan Museum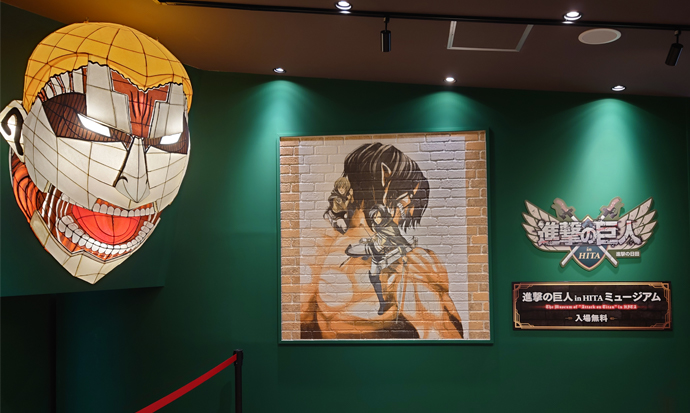 Can't get enough of Attack on Titan? Head to the Attack on Titan Museum located in Hita prefecture, which is the hometown of author Isayama Hajime!
If you're an AoT fan, Hita City in Kyushu will have you say sasageyo once again when you come across the Attack on Titan bronze statues around the town, which have been erected in honor of Isayama Hajime. Aside from the statues, you'll also be delighted to find the Attack on Titan Museum, which features special exhibitions of the hit manga & anime, along with some of Isayama's original and never-before-seen drawings.
Hita is easily accessible by train or bus. From Fukuoka, you can either take a shinkansen or bullet train, change to JR Kyudai Line, then get off at JR Hita Station.
Tokyo Joypolis
Immerse yourself in the world of your favorite video games at Tokyo Joypolis by SEGA, an incredible indoor amusement park located in Odaiba. 
Get the chance to feel like Phoenix Wright from Ace Attorney and launch your own investigation in this attraction from Tokyo Joypolis! If problem-solving is not your thing, you can also run like Sonic The Hedgehog and burn calories while you race with your friends or family.
Book your Tokyo Joypolis ticket now via KKDay!
Tezuka Osamu Manga Museum
Any anime and manga fan should recognize Osamu Tezuka, who's widely credited as the father of both manga and anime. The Tezuka Osamu Manga Museum in Takarazuka pays tribute to the legendary artist who created Japan's very first anime series Astro Boy.
Stroll through the various pods that tell the story of Tezuka's life and career, then sift through the digital archives to read and watch his works. Make sure you catch the daily screening of the more obscure anime in Tezuka's portfolio.
Nakano's Broadway Street
Another popular hotspot associated with anime culture is the neighborhood of Nakano, particularly Nakano Broadway, which is a shopping hub with shop after shop selling anime and manga goods. Make sure you check out the famous Mandarake Rare Book Store, a long-running shop offering rare and out-of-print manga from all over the country.
Suginami Animation Museum
Take a peek behind the curtain of anime-making at the Suginami Animation Museum in Tokyo. The museum features exhibits on the history and future of Japanese animation as well as a library and theater where avid fans can learn more about the art form. 
Try activities like dubbing and digital animation workshops, so you can actually experience the process of bringing anime to life.
Pokémon Center MEGA Tokyo
If you're a Pokémon, this is definitely a must-visit. Play console games, stock up on merchandise, and win exclusive prizes to your heart's content in these fantastic Pokémon hubs all over the country. There are 12 different Pokémon Centers in Japan, but the MEGA Center in Ikebukuro, Tokyo is the biggest, most comprehensive one.
The Gundam Base Tokyo
Gundam is one of the most famous and legendary anime figures in the world and the mecca of this franchise is undoubtedly Gundam Base Tokyo. Stroll through the exhibits displaying a stunning array of Gundam kits for sale, from vintage kits from the 1980s to new ones by local artists. When you've exhausted your funds at the base, grab a bite at the Gundam-themed café to complete the experience.
You can't miss the life-sized 64-foot (19-meter) Unicorn Gundam looming over the building, but make sure you catch its transformation into "Destroy Mode," an exhibition that occurs several times a day.
Explore other fun travel experiences in Japan via KKDay and plan your next Japan trip with us!